Stepping Stone to Pick the Right Mobile App Development Firm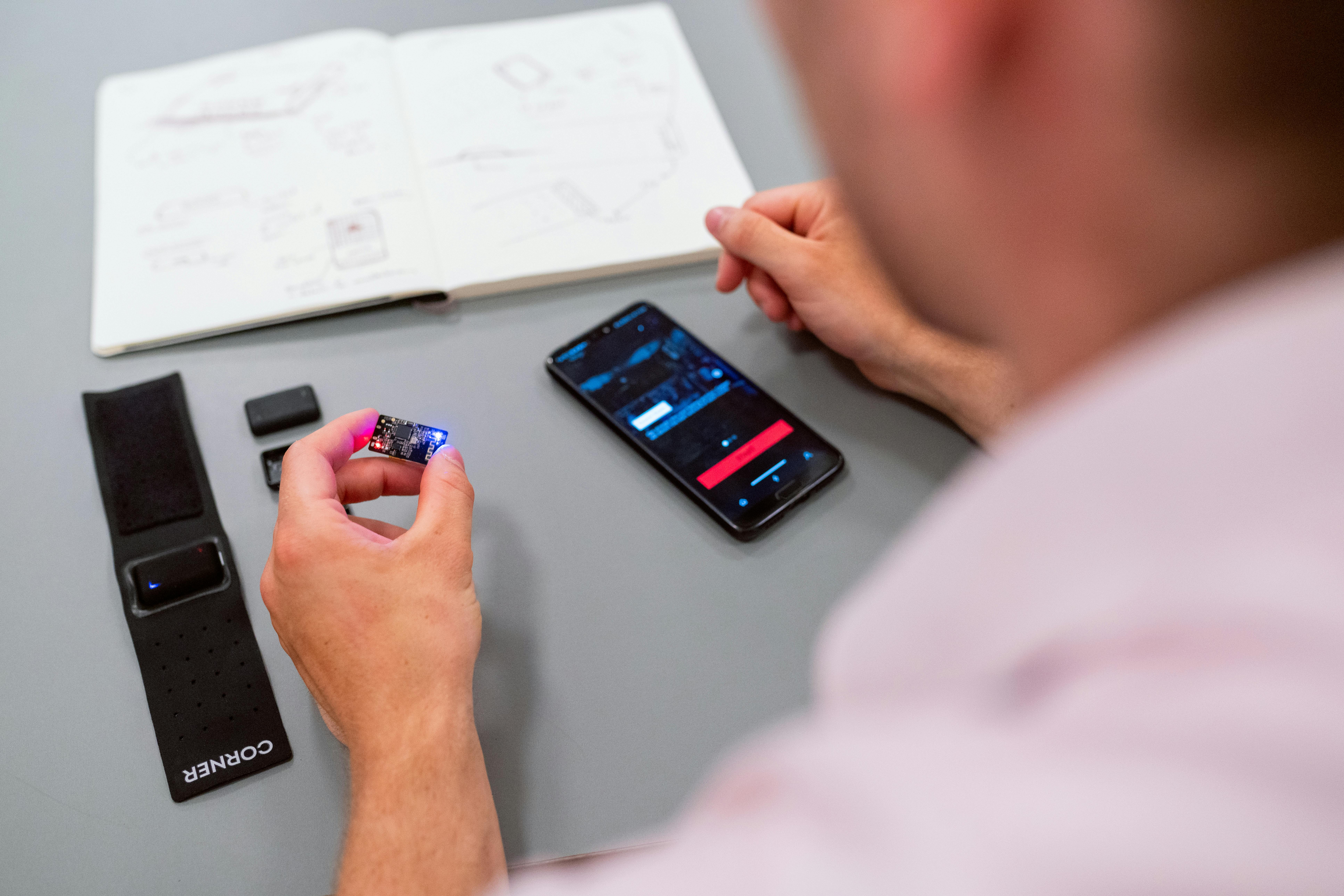 ‍
Image Source: Pexels
‍
Embarking on the journey of creating an app can be a daunting task, especially when you're not fully equipped with the necessary skills for mobile app development. Thankfully, there is a plethora of mobile app development firms ready to turn your dream into a reality. However, the challenge lies in selecting the right one. With countless firms offering similar services, making a choice can feel like navigating through a labyrinth. This guide is the compass you need to find your way to the perfect mobile app development company. Let's begin!
Navigating the World of Mobile App Development Companies
Here are 11 key points to consider when choosing a mobile app development company. As you navigate through these steps, you'll find your list of prospective firms shrinking, until you're left with the perfect match for your app vision.
1. The Initial Comparison of App Development Companies
Starting your quest can be the most challenging part. As you begin your search, you might be bombarded with search results for terms like 'best mobile app development companies' or 'top app developers.' But merely coming across these firms is not enough to make a choice.
Your journey should start with a clear vision of the type of mobile app you want to create. Are you looking to develop a gaming app? A communication app for business? Or perhaps an app for your restaurant? The possibilities are endless.
Moreover, you need to decide whether you require both mobile and web apps from the same software development firm. Depending on the answers to these questions, you'll be able to sift through the options and find the right fit.
You might find that some companies specialize in niche-specific builds, such as business process apps, while others excel in a broader range of custom app development solutions. Use this guide to help you eliminate candidates that don't meet your criteria.
2. Scrutinizing Their App Development Portfolio
Once you've narrowed down your list, delve deeper into each contender's portfolio. Look at what types of apps they've previously built for their clients. You're likely to come across a wide range of apps, including:
Ecommerce apps
Fitness apps
Educational apps
Event apps
Restaurant apps
Podcast apps
Religious apps
Communication apps
Business process apps
Gaming apps
Although the best app development firms should be proficient in creating a variety of apps, it's beneficial to find a company that has experience with the type of app you need.
3. Assessing the App Design Process
App design is as crucial as app development. Top-notch firms will collaborate with you throughout every stage of the design process, including wireframing, conceptualizing design, storyboarding, prototyping, and more.
Look for a company that values UX (User Experience) design and UI (User Interface) design. After all, even a highly functional app will fail if its design is not appealing.
4. Evaluating the Experience of Mobile App Developers
App development firms come in all shapes and sizes. Some are small firms with only a couple of developers, while others are large agencies with dozens of developers. Ask about the developers who will be working on your app. What is their experience in building apps?
5. Aligning Your Vision with the Firm
It's crucial to find a mobile app developer that believes in your idea. Some firms will simply follow your instructions, attempting to create features based on your specifications. However, it's important that the firm understands your bigger vision.
For instance, consider Uber. If you were to approach a development firm with a basic idea for a transportation booking app, you would need to clearly convey your vision for it to become the Uber we know today.
Thus, it's essential that the firm understands your aim and can use this knowledge to enhance the app and its features.
6. Choosing a Consultative Approach
Understanding your idea is just one part of the equation. You should find an app development firm that takes a consultative approach. They should be able to challenge your ideas, suggest improvements, and shape the app based on their experience.
A good development firm will also assist you with market research to validate your idea before the build.
7. Considering Your Budget
Budget is a significant aspect to consider while selecting an app development firm. The cost for the same app can vary drastically between different agencies.
Instead of focusing on the price, consider the value you're getting for the service. For instance, while outsourcing your project to a developer in Eastern Europe might save you a significant amount, you might face challenges like time zone differences and language barriers.
Before hiring, have a clear budget in mind. Refer to this guide on app development costs to help you with your budget.
If you're on a tight budget, consider using a mobile app development platform to create an app on your own.
8. Checking for Customization Options
Custom software development should be a priority. Check for any limitations or restrictions the company might have. The best app developers should be transparent about their capabilities.
9. Ensuring Post-Launch Maintenance and Support
Your interaction with the app developer shouldn't end once your app is built. Always choose a firm that offers post-launch maintenance and support.
Mobile apps are a never-ending project. There are countless backend infrastructure components required for the smooth operation of an app. Unless you have the resources to handle these aspects, it's easier to rely on your app development company.
10. Reading Customer Reviews and Assessing the Firm's Reputation
Just like any other service, it's essential to read customer reviews before you make a decision. Look for consistent feedback. A few negative reviews shouldn't deter you, but if you see multiple people complaining about the same issues, it should raise a red flag.
11. Scheduling a Consultation
Once you've shortlisted a few companies, schedule a consultation to get a feel for their working style. This will give you a clearer idea of whether the firm is a good fit for your project.
In Conclusion
Choosing a mobile app development company can be a challenging task, but with these tips, you should be able to narrow down your options and make an informed decision. Remember, every project is unique, and the weightage you give to these factors may vary.