How to Create a Successful Food Delivery App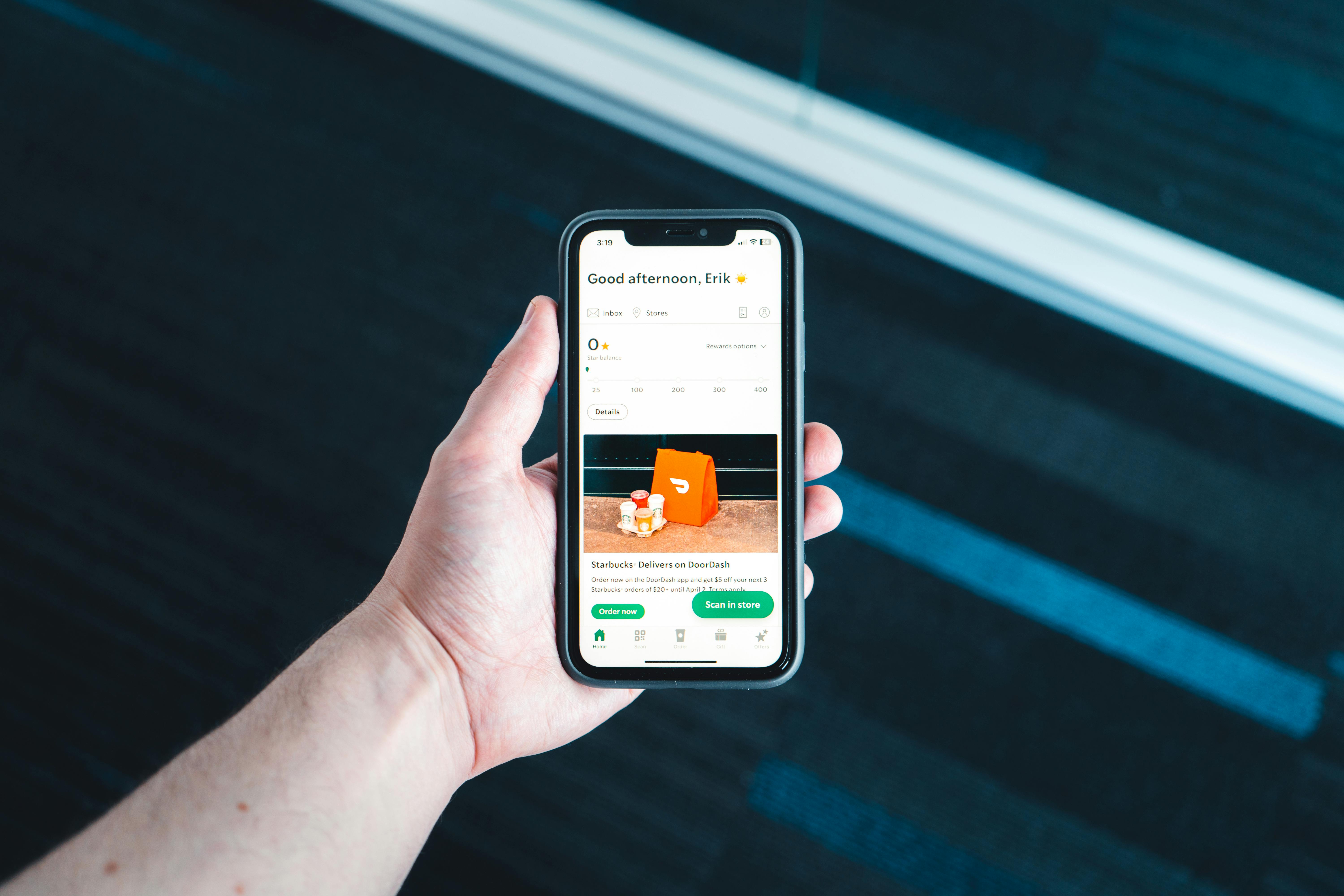 ‍
Image Source: Pexels
‍
In today's fast-paced world, food delivery apps have become an essential part of our lives. With the convenience they offer, it's no wonder that 86% of Americans have used a food delivery app, and 53% consider food delivery and takeout as essential to their lifestyles. The popularity of these apps is only expected to grow, with revenue from online food delivery projected to reach $96.5 billion by 2027.
If you're considering creating a food delivery app for your restaurant, grocery store, or even building a platform similar to Uber Eats or Grubhub, you're in the right place. In this guide, we'll take you through the step-by-step process of creating a successful food delivery app.
Step 1: Validate Your Food Delivery App Idea
Before diving into the development process, it's crucial to conduct market research and validate your food delivery app idea. While the market is dominated by big players like DoorDash, Uber Eats, and Grubhub, there is still room for smaller businesses to thrive. Consider setting up a food delivery app for your existing restaurant, grocery store, or convenience store to expand your business and meet customer expectations. By creating your own app, you can also eliminate the middleman and reduce third-party fees associated with other delivery apps.
Step 2: Choose Your Food Delivery App Development Method
Once you've validated your app idea, it's time to select the most suitable development method. Hiring an app developer or outsourcing the project to an agency can be expensive options. However, using a DIY app builder, these platforms allow you to create a food delivery app without writing a single line of code. With simple plug-and-play functionality, you can customize your app and add features specific to your business model.
Step 3: Identify Your Food Delivery Business Model
Next, you need to determine your food delivery business model. There are several options to consider:
Delivery services : You handle all deliveries between restaurants and customers, charging restaurants fees for using the platform and taking a cut of each order.
Third-party facilitator : You connect restaurants and consumers, while a third-party handles the deliveries. You earn revenue by running the app as a service.
Direct food delivery : This model involves restaurants or grocery stores having their own app for food delivery, running the software and order fulfillment internally.
Each model has its own monetization strategies, such as charging restaurants for being featured, delivery fees, or a percentage of each order. Direct food delivery apps typically charge customers for the food provided or offer monthly subscriptions to eliminate delivery fees.
Step 4: Select Your Features
To create a successful food delivery app, it's essential to identify the key features that align with your business model. While the specific features may vary, some common ones include:
User Registration and Profile Management : Provide a seamless user experience by allowing customers to create profiles, save payment information, and manage delivery addresses.
Search Functionality : Enable users to quickly find food items by categorizing menus or grocery lists.
Payment Integration : Integrate a secure payment solution to allow customers to save payment methods and streamline the checkout process.
Coupons and Loyalty Rewards : Encourage customer loyalty by offering discounts, rewards, or loyalty programs within the app.
Push Notifications : Keep users engaged by sending notifications about specials, promotions, or order updates.
Delivery Tracking : Provide real-time order tracking to keep customers informed about the status of their deliveries.
Step 5: Design and Development
The design and development phase is where you bring your food delivery app to life. If you're using a DIY app builder, you can start with a ready-made template and customize it to fit your branding. Add plugins for features like menu order systems, reservations, and other functionalities that align with your business model. Make sure to prioritize the development of must-have features while avoiding unnecessary additions that deviate from the primary purpose of your app.
Step 6: Marketing and Launch
Once your food delivery app is developed, it's time to launch it and start promoting it to attract users. Publish your app on both the Apple App Store and Google Play Store to maximize reach. Consider offering incentives like discounts or promotions to encourage early adoption. Leverage your existing website, print materials, email lists, and social media platforms to create a buzz around your app and drive downloads. Utilize push notifications to remind customers of special offers and keep them engaged with your app.
Benefits of Food Delivery Apps
Creating a food delivery app offers numerous advantages for your business:
Market Demand : Food delivery apps fulfill a growing consumer expectation for convenient and fast delivery services.
Time Savings : Customers save time and effort by avoiding the need to travel to pick up food.
Ease of Use : Ordering food through a mobile app is simple and intuitive for users of all ages.
Increased ROI : Food delivery apps provide a profitable revenue stream and quick return on investment.
Business Expansion : By offering food delivery services, you can expand your business and adapt to changing consumer preferences.
Key Features of a Great Food Delivery App
To ensure the success of your food delivery app, consider incorporating the following key features:
User Registration and Profile Management
Search Functionality
Payment Integration
Coupons and Loyalty Rewards
Push Notifications
Delivery Tracking
These features enhance the user experience, streamline the ordering process, and improve customer satisfaction.
How Much Does Food Delivery App Development Cost?
The cost of developing a food delivery app can vary depending on your chosen features and development method. Using a DIY app builder is a cost-effective option, with monthly subscription fees ranging from $300 to $1,000. For local restaurants or grocery stores, a budget of $10,000 to $25,000 is typically sufficient for a simple yet functional app. Remember to allocate some funds for post-launch maintenance and updates.
Conclusion
Creating a successful food delivery app can be a lucrative venture for businesses in the food industry. By following the step-by-step process outlined in this guide and incorporating the key features discussed, you can develop an app that meets customer expectations and drives revenue growth. Embrace the market demand for food delivery services, save your customers' time, and expand your business reach by launching a food delivery app tailored to your unique business model.
Remember, the success of your food delivery app depends on providing a seamless user experience, efficient order management, and effective marketing strategies. With the right approach, your app can become a go-to solution for customers seeking convenient and delicious meals delivered right to their doorstep.
References are not repeated in the article, but the information and ideas are drawn from the following sources:
References
Reference Article 1: Food delivery apps are skyrocketing in popularity.